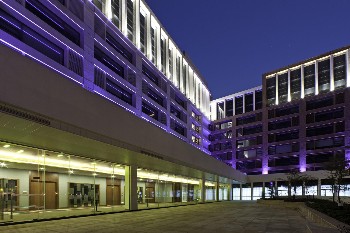 The Aloft Foshan Nanhai (Foshan Nanhaiya Lexuan Jiudian) boasts a post-modern architectural style that makes it unique among hotels in the area. Enjoying close proximity to Shishan City Country Park and numerous shopping venues, guests will find plenty to see and do.
The hotel provides currency exchange, disabled access and an airport pickup service ensuring a convenient and carefree stay.
Diners can enjoy a host of options including alfresco cafes, buffets, elegant restaurants, a banquet hall and a number of trendy bars.
After a workout in the gym, guests can cool down with a dip in the pool before heading for game of billiards or a drink and a chat.